| | | |
| --- | --- | --- |
| | Seebensee News ! | |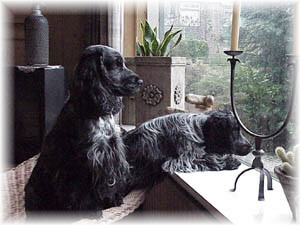 Look there comes the postman, or not !!!

April 1, 2003
After a very busy period I have made some corrections on the website a new link of the Belgium kennel Liljenthal's at the linkpage !!
Grätel had run her first international Show and made a 2 excellent in the youngest class !!
January 18, 2003
At the page of Grätel a new picture has been update !!
January 5, 2003
Seebensee Cockers wish all their visitors a healthy and peaceful new 2003 !!
Some pages has got a new lay-out !!
Dec. 6, 2002
The website in a Christmas outfit !!
Sept. 17, 2002
At Amber's page some resent pictures has been added at the age of 9 months !!
August 21, 2002
On the page of Amber a picture of her son has been added (x Alisma Highlander) !!
August 3, 2002
Grätel has her own page and on the page of the dogs her father has been added !!
July 31, 2002
The last week has been added of the G-litter !!
July 24th, 2002
The seventh page has been added at the litter of Mable, the G-litter !!
July 17th, 2002
Week six has been added on the G-litter report !!
July 10th, 2002
On the site the fifth week has been added of the G-litter !!
July 3th, 2002
The fourth week has been added already on the site, times runs so fast, but I'm very happy to keep a little girl of Mable, G-litter !!
June 30, 2002
I'm very proud to show you the yearly Seebensee Meeting, which have been place at the 23rd of June, look under Reunie !!
June 27, 2002
The third week has been added of the G-litter !! At the end of the week I hope to update a new page, about the Seebensee-Meeting 2002 !!
September 16, 2001
After the destroying of the hearts of many, many people all over the world, it is hard to find the way to pick up the normal live !! Therefor I have this banner added on the frontpage, this is my way to show my feelings !!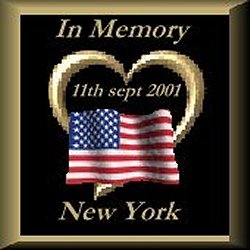 Dear Amerika, nobody will ever forget this day in this world, I will never find the words to explain the pain and the inhuman sorrow !! But the solidarity in each country which we have seen you can "feel", it is there and I trust on it, that this will stay in this big hurted world !!

I wish all my visitors a lot of cockerpleasure in watching the Seebensee site !!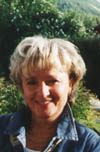 " Monique "