CLAIRE MABLUE VOM SEEBENSEE
born 14 - 4 - 2000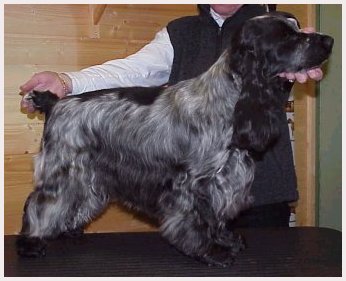 Claire our little pride, daughter of Mable and Blue !! Halfsister of the BIS winner at the Championsship Show 2000, Billsor Ynysmeudwy !!
Claire has visited several international Shows, where she has been placed with two times a 3 excellent and a 2 excellent!! And at the int. show in Leiden October 7th., she won her first CAC under the irish judge mr. J. Kirk !! Also at the int. show at Zwolle she won the CAC !! Now she has 2 CAC !!
She really is a joy to life with !!

Alisma
Highlander - Blue
Shelohn
Surely Great
of Lennoxgrove
Palacecraig
Vagabond
Sh Ch Dearnewood Star Venture
Palacecraig Keyhole Kate
Shelohn
Northern Dancer
Normanview Dark Secret
Palacecraig Free Spirit
Alisma
Alhannah
Sh Ch Bitcon
Troubadour
Mistfall Meddler
Sh Ch Bitcon Moonlight
Alisma
Apollyanna
Sh Ch Bitcon Pacific Blue
Bitcon Chiffon
Ned. Kamp. Tripol's Its Mable
Kentucky Boy vom rauhen Holz
Lynann's Little Boy Blue
Glenwood's Sierra Echo
Lynann's Silver Slipper
Nancy vom Rauhen Holz
Which Wonder Welf vom Fasanenhang
Ilonka vom rauhen Holz
Tripol's Rhoslyn
Tripol's Kristal Gazer
Whipspan National Acclaim
Kamp. Tripol's Utopia
Tripol's Barmy Days
Mistfall Meddler
Laicsyde Sneak Attack by Tripol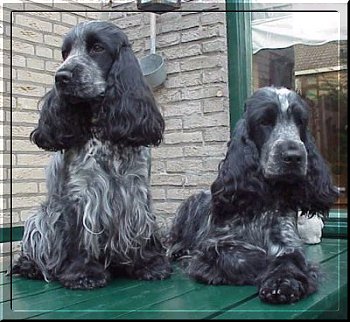 Claire with her litter brother Chubby !!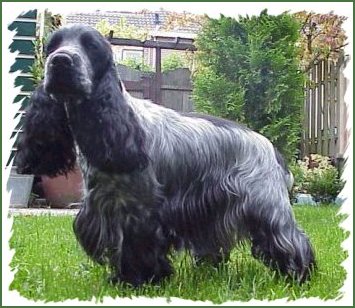 Claire has visited her dad, look here for some pictures with Blue !!